Do you exercise? Because when you exercise, you should not only do it to attain those perfect abs or a toned frame, other parts of your body need exercising too and that includes your face. Your facial muscles need to be worked on as regularly as any other part of the body, and your lips being your most spectacular feature of your face, you need to work hard on them if you want to have a pout like Angelina Jolie, so we owe it to ourselves and the RIGHT EXERCISE can ensure that. So, follow these super easy 5 exercises for perfectly natural pout, and SMILE!
SMILE & PUCKER
Push your lips inside the mouth in such a way that they cover your teeth. Stretch into a wide smile, hold for a few seconds, then pucker them. Do the smile to pucker movement a few time. This movement is beneficial for the muscles surrounding the mouth.
HOLD THE LIPS TOGETHER
Lift the pressed lip towards the nose and retain the position while you count until 5. Relax the muscles and repeat for an other few times.
MAKE A FISH FACE
Suck in your cheeks between your two sets of teeth, to make a fish mouth. Hold on for a few minutes, and then stretch your mouth into a wide smile, keeping your teeth apart and the lips pressed and repeat. These exercises will benefit the jawline and chin.
POSE YOUR LIPS INTO A KISS
Retain the position until you count 10. Then relax the muscles and repeat.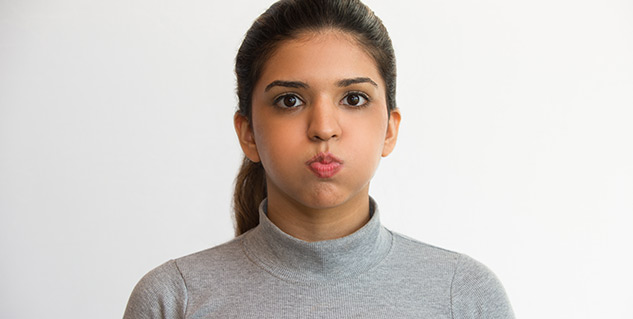 TAKE DEEP BREATHS AND PUFF YOUR CHEEKS
Slowly, breathe out to push the air with two or three blows, repeating it a few times.
SMILE & POUT
Holding your lips together by hand, smile and hold for five counts. Change to a pout and hold for eight counts and repeat. This exercise is great for lifting droopy corners of the mouth and for toning the cheeks.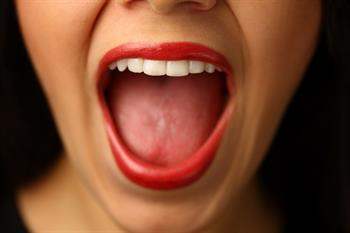 OPEN THE MOUTH & STRETCH THE LIPS OUT IN FRONT
Tighten the lips and relax the face muscles. While keeping the mouth closed, move the lips to the right and left and repeat.
LO & BEHOLD
The perfectly natural pout!
To define your pout, you can also use a highlighter. Apply a small amount on your Cupid's Bow, which is the curved area above the center of your lips. Powder, cream, and liquid highlighters all work well. So, get the pout and flash your smile.
Comments
comments