Dry fruit consumption is a must in Pakistani homes, especially during the winter season. Dry fruits are effortlessly devoured and they truly allow you to kill your hunger. But, we bet you didn't know this, dry fruits are multipurpose and you can use them for other needs as well.
They have several skin and hair benefits attached to them too. At Beauty Hooked, we have the ultimate DIYs that involve some of the best dry fruits, that are loved and consumed by everyone.
Almonds

contain basic proteins, fibers, and unsaturated fats.
They are heavily rich in different vitamins such as Vitamin E and minerals such as Zinc and Potassium.
They have probiotic properties that assist in keeping a sound stomach
They also enhance your hemoglobin levels and advance your blood dissemination.
DIY for Skin:
Soak almonds for 6-8 hours in water
Drain the water and pulverize the almonds into a fine paste
Apply on your skin for 5-10 minutes
This will get rid of your dead skin and any dirt off your face, leaving a brilliant glow on your skin.
DIY for Hair:
Make the same almond powder paste that you made for your skin, but mix it with mustard oil
It is useful in treating dandruff and baldness.
Cashew Nuts

Cashew nuts are known for containing a considerable amount of fat!
A large portion of these fats that cashew nuts contain have oleic acid which is also found in olive oil.
It is a cancer-preventing agent, just like Selenium and Vitamin E.
DIY for Skin:
Grind cashew nuts, almonds, rosewater and fresh cream in a blender.
Once the paste turns out to be marginally thick, apply it all over your face and let it remain for 30 minutes.
At that point wash it off with lukewarm water.
It will even out your skin tone and give you brilliant looking skin.
Walnuts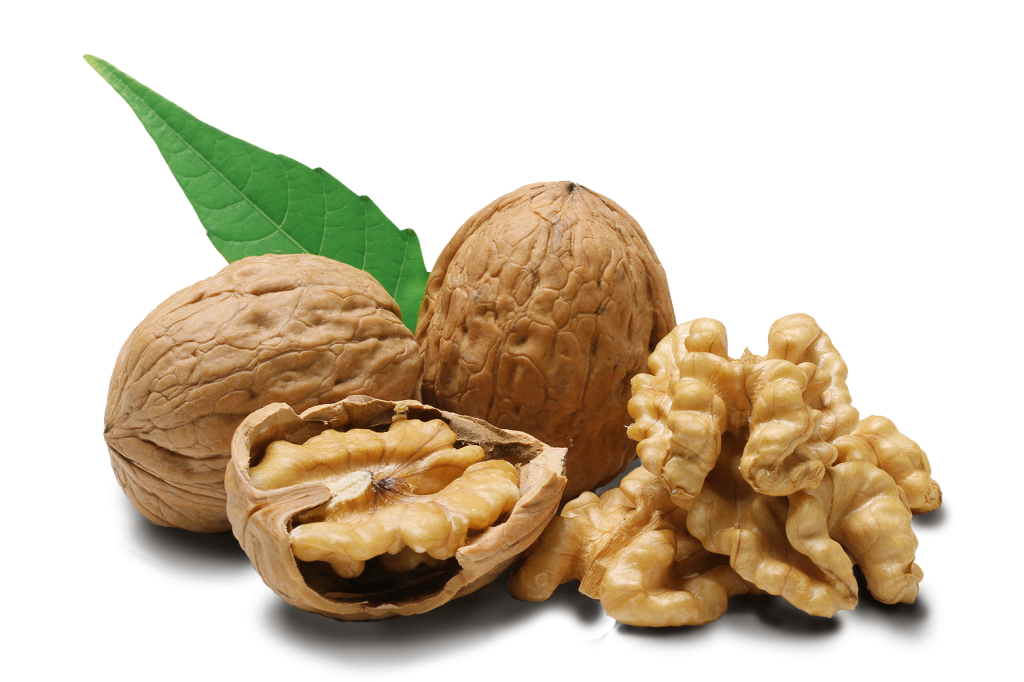 Walnuts are one of the most beneficial nuts you can consume, they are brimming with fats and supplements that are good for your health
They contain fats such as Omega 3 which sustain dry skin
Walnuts are also packed with Vitamin B. Vitamin B is a fantastic relaxant, it lowers feelings of anxiety resulting in skin that is stress-free!
It likewise improves dark circles underneath your eye by decreasing the puffiness and adding that extra sparkle
DIY for Skin:
Add 4 walnuts, 2 teaspoons oats, 1 teaspoon nectar, 1 teaspoon cream, and 4 drops of olive oil in a blender
Mix well to make a smooth paste
Apply it all over and let it dry totally
Wash with warm water, while rubbing in circular motions
An extraordinary method to keep the facial skin saturated and defer wrinkles
DIY for Hair:
Mix walnut powder with coconut oil or olive oil and apply it to your scalp
It can be exceptionally calming for your scalp, as it reinforces the hair follicles for more grounded, solid, and long hair
Raisins
Raisins are known to have a hostility to bacterial properties which cause dental problems and terrible breath
Raisins additionally keep your skin soft, sound, and wonderful as they contain resveratrol, a cell reinforcement element which delays the skin from maturing quickly
Raisins contain a lot of hair-accommodating supplements as well such as Vitamin B, Iron, and Potassium, which are required for enhancing the state of your hair
DIY for Hair:
Put raisins in a bowl and pour around 0.5 liters of hot water
Cook for 10-15 minutes on a low heat
Let it cool for 2 hours
Then crush the raisins into a mash, add 1 egg yolk, 1 teaspoon of natural nectar, 1 teaspoon of olive oil, and 1/2 a teaspoon of salt
Blend the ingredients well in a blender
Apply on to your hair and leave it on for around 60 minutes
Flush your hair with warm water
Pistachios

Pistachios are rich in Vitamin E, they shield your skin from UV beams, maturing and even certain types of skin diseases
Pistachio oil has demulcent properties, which essentially helps smoothen your skin
They are cholesterol free, high in protein, fiber, cancer-preventing agents and low glycemic, these nuts are stuffed with loads of medical advantages
DIY for Skin:
Pistachio oil can be utilized on your face as a cream to relieve dry skin
Pistachio's crushed into a fine and granular form
Mix it with nectar and Rosewater
Apply this paste all over your face, you can apply it in your under-eye zone
Wait 20-25 minutes
Wash it off with cool water and pat your face dry
Dates
Dates are one of nature's most nutritious manifestations, they are useful for the body and fantastic for healthy skin
They are pressed with Vitamins A, B, K, and Iron
These supplements are essential for up keeping one's wellbeing and skin.
Dates are likewise known for providing dietary fiber
DIY for Skin
To make an anti-aging Dates Face Mask: Blender around 6-7 dates and add 1 tablespoon of cream
Process and add enough drain to shape a smooth and thick glue.
You can optionally choose to include a couple of drops of wheat germ and bergamot basic oils to additionally counteract the maturing benefits.
Apply this mask to clean your face and neck.
Keep it on your face for around 25-30 minutes and then wash it off with warm water.
Comment below and let us know other topics would YOU like us to cover.
Comments
comments