Whether you are into Bollywood music, Western music or even someone who enjoy's listening to Coke Studio, all of you can agree that you enjoy listening to music. Most of us jam out to some music while we're showering, while we're cleaning or cooking, and even while we are applying our makeup too.
At Beauty Hooked, we've compiled the ultimate music playlist for you, so the next time you're doing your makeup, you can turn it into a proper party jam session! WHOOP WHOOP!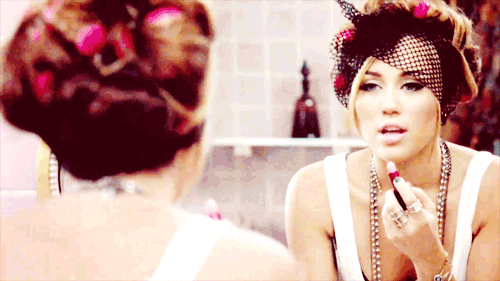 1. Cleanser
Ariana Grande just gets our makeup mood going… so we start our getting-ready-game by listening to this song.
Our main focus is cleaning those pores real good!
2. Toner
The next song on our list is The Breakup song from Ae Dil Hai Muskil.
Anushka might have broken up with her saiyyan ji, but sadly we can't dump our toner… we've got too much dirt and oil to get rid of.
3. Moisturise
If you haven't moisturized in forever… THEN IT IS TOO LATE TO SAY SORRY!
Nonetheless, the next song on our list is Sorry by the most-beloved, singer Justin Bieber (sigh, he's just too cute!)
4. Primer
The next song on our list is Abhi toh party shuru hui hai from Khoobsurat.
In terms of makeup, yes, the party has literally just started!
So girl you better get priming!
5. Colour Corrector
"You're the one I love,
You're the one I need,
You're the only one I see,
Come on baby it's you… "
Exactly what we feel for our colour correcting products.
Queen Beyonce's Love on Top is perfect to listen to while we conceal away our imperfections and hide away that redness on our face.
6. Foundation
We've caught some feels alright…
feels for our awesome foundation!
The next song on our list is Feels by Calvin Harris, Pharrell Williams & Katy Perry!
7. Concealer
Sadly, the bags under our eyes aren't designer, and nor are they unforgettable!
Next on our list is Unforgettable by French Montana Feat. Swae Lee!
And, Thank God for concealer, we don't know how we would survive without it.
8. Eyeshadow
How could we have a music playlist and NOT feature the adorable Zayn!?
We can only hope that our eyeshadow lasts from Dusk till Dawn… (Tip: It can if you apply eye primer before you apply your eyeshadow)
9. Eyeliner
A throwback to 2013… Taher Shah… eye to eye… we would totally listen to this song while applying our eyeliner!
Haha, we're only joking… we would listen to this awesome track by Twenty One Pilots called Stressed Out!
We can't lie, we can relate, we get uber stressed out while attempting our eyeliner and getting those wings to be even.
10. Mascara
Hawayein from Jab Harry Met Sejal is extremely catchy.
It's on our lips non-stop and we're singing like we're in love too!
(In love with our lashes, hehe.)
11. Contour
Camila Cabello yes, the same girl that left Fifth Harmony is releasing some awesome Billboard material charts!
Half of our heart may be in Havana…
But our contouring is definitely going to be complete while we're listening to this song and it'll be slaying at the end, no doubt.
12. Highlight
DJ Waley Babu by Badhshah Feat. Aastha Gill is another song on our music playlist.
The DJ may or may not play our song but hey, at least our highlight will be bright enough to blind people.
13. Blush
The next song on our music playlist is Major Lazer's Know No Better!
Which will for sure get you blushing too cause you know no better hehe
14. Lipstick
MAJOR THROWBACK TO 2008!
The beat of this song is incredible… and YES our lipgloss be poppin' and our lipgloss is cool!
Work those lips girl!
15. Setting Spray
Taylor, we feel you, you want to be someone's end game, our goal is just to end our game with setting spray so all that hard work stays in place during the day.
The last song on our music playlist is Taylor Swift's Endgame!
We hope you enjoyed this article, if YOU have any songs that you listen to while doing your makeup, comment them below.
Comments
comments