Kim Kardashian launched her 'KKW Beauty' and Rihanna launched her 'Fenty Beauty' (it's definitely becoming a trend now) and let's not forget some of our local brands such as Botanical Wonders, Beautify by Amna, JCAT Beauty.
We've had some awesome new entries of brands and some of our go-to brands have launched some amazing products.
And, best of all, we got an awesome response from you guys, suggesting some of the best and worst products of 2017!
And, now it's our turn to reveal some of the products that we thought either deserve an applause or the products that we thought were not as satisfactory as they deemed.
Best Concealer:
Tarte's Shape Tape Contour Concealer & Maybelline's Age Rewind

Both are full coverage concealers which don't crease, and they definitely deserve to be in your makeup bag. Tarte's Shape tape concealer (high-end) and Maybelline Age Rewind (Drugstore) have formulas that are pigmented and easy to blend, the packaging is beautiful – what more do you need?
Best Eyeliner:
Kat Von D's Tattoo Liner & L'Oreal's Infallible The Super Slim Liner

Our best picks are the Kat Von D Tatto Eyeliner (High End) and L'Oreal Infallible The Super Slim Liner (Drugstore).
We have tried & tested several eyeliners, and both of these are the best. If you're looking to wing your eyeliner, the felt-tip nib will make it simple to obtain the ideal wing – we can guarantee!
The waterproof formula additionally implies that once you've applied it, it'll remain immaculate throughout the day.
Best Mascara:
Too Faced's Better than Sex Mascara & Maybelline's Colossal Big Shot Mascara

Maybelline launched their Big Shot Volume express mascara. This formula doesn't move or leave you hanging with panda eyes, it includes insane length and volume!
Too Faced's Better than Sex mascara has actually turned the game around, in the makeup world.
The formula is long-lasting and ensures voluminous, and simply ravishing lashes.
Best Brow Products:
Benefit Cosmetics ka-BROW & Luscious Brow Kit

Eyebrows are vital to all your makeup looks.
Brow kits by Benefit cosmetics (high-end) and Luscious Brow Kit (drugstore) to keep your eyebrows fleeking and extraordinary throughout the day.
The thick, glue-like formula is natural to apply and it's very easy to obtain that high-arch.
Best Eyeshadow Palettes:
Morphe's 35, Tarte's Pro Amazonian Clay Palette & Huda Beauty Palettes.
Our eyes are forever fixated on those Morphe palettes when it comes to drugstore products.
They have such a splendid formula at an incredible value point – it's extravagance pigmentation with the extraordinary result!
In the high-end there were two palettes that were on every MUA's shelf:
Tarte Pro Amazonian Clay Palette
Huda Beauty Palettes
Best Full-Coverage Foundation:
Huda Beauty's #Fauxfilter & Massarat Misbah's Silk Foundation

Huda Beauty Faux Filter is exquisite, weightless, and long-lasting, with its matte finish formula.
It's the main foundation every MUA loves to wear.
Locally available foundations, the best foundation is the Massarat Misbah Silk foundation which gives full coverage.
Best Natural Foundation:
Armani's Luminous Silk Foundation & Maybelline's Fit Me Foundation
Armani Luminous Foundation isn't cheap, however, it is amazing!
With 24 shades, this lightweight formula will adjust to any skin tone, and the formula gives a brighter complexion illusion.
Drugstore foundations, Maybelline's Fit Me has been around for a considerable length of time since it's launch.
It offers sheer-to-medium coverage that leaves you with a stunning glow.
Best Setting Powder:
Laura Mercier's Translucent Setting Powder & RCMA's Translucent Setting Powder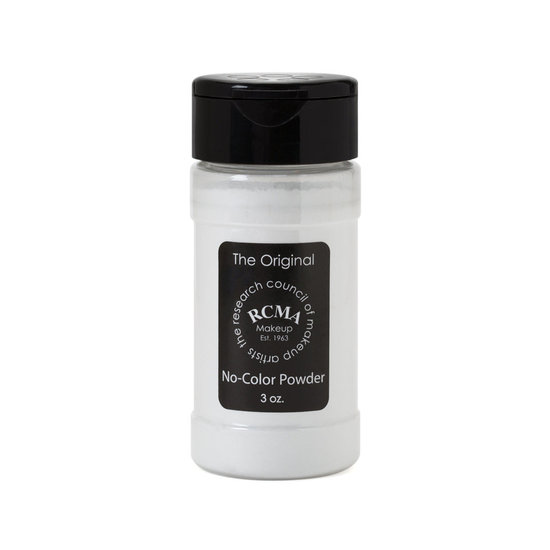 Laura Mercier setting powder ticks all our boxes. It works for all skin tones, and it will never look cakey. (there is a translucent shade for medium skin tones and a more profound translucent shade for darker skin tones)
RCMA is mattifying, VERY long-lasting and comes in six unique shades so it works for all skin tones.
If you need to keep your makeup look secured throughout the day, then this is your powder.
Best Body Oil:
Aura Crafts Oil Range
Truly, outstanding amongst other body oils.
The mix of grape seed, hibiscus, sesame, and argan oils together gives the most-hydrated skin!
The formula doesn't feel oily at all and it absorbs into your skin very quickly.
Best Facial Skincare:
Cleanser: Loreal Fine flower cleanser
Toner: Eveline Mattifying Toner
Moisturizer: Cetaphil Moisturizer
Serum: Loreal Luminize code serum
Sunblock: Stiefel SpectraBan Sunblock
Best Hair Products:
Shampoo: Loreal Elvive Shampoo
Conditioner: Tresemme Keratin Straight
Serum: Lakme Hair serum
Dry Shampoo: Toni and Guy
Best Makeup Brushes:
Morphe's and BH Cosmetics
We give our bestest regards to all makeup brushes but nobody beats Morphe!
They're extremely awesome quality as well and if cared for properly, these brushes will last a long time…
BH Cosmetic brushes are also more economical and their quality is amazing.
Best Contour Kit:
NYX Highlight and Contour Pro Palette and Luscious Contour kit

Both these palettes give you all the shades you could possibly need to define your face like a pro.
It has bronze shades for defining, each with an extraordinary hint, and four shades that will light up your face exactly how you want it.
Best Makeup Spray:
Smashbox's Photo Finish Primer

Utilize this before your foundation to prime your skin and it'll ensure your makeup lasts for the duration of the day. It additionally functions well for dry, delicate skin as it is hydrating and radiant.
Best Setting Spray:
Urban Decay's All Nighter Setting Spray and NYX Setting Spray
Urban Decay wasn't joking when they named this the All Nighter setting spray since it truly ensures your makeup lasts for the whole night!
NYX setting spray formula does the same thing, it's just different branding.
Worst Beauty Products 2017:
L'Oreal Paris Micro Liner Ultra Fine Lining Pencil

This eyeliner's pigmentation was too light and we needed to apply it more than twice to get the desired effect. Even after attempting this, it was still too light and the eyeliner blurred in two hours.
Rimmel London Colour Rush Duo Eyeshadow
This stuff doesn't mix or lie nicely on top of your eyelids, you get what you pay for!
Likewise, it is also very pale in pigmentation, difficult to apply and difficult to mix.
Tarte's Tarteist Creamy Matte Lip Paint
It is not good at all.
The color does not pay off.
The wear time for this is no more than 4 hours.
It's a big miss for us…
Maybelline's Blushed Nudes Palette
The color variety is of such colors that we would rarely wear.
It is not worth buying.
The Pigmentation is also very poor and it is not long lasting at all.
Rimmel London's Gel Eyeliner
This is by far the worst eyeliner that we have tried.
It tends to dry up very soon as soon as you apply the first application.
Comment below and let us know YOUR Best and Worst products of the 2017.
Comments
comments