Ever wondered what's missing in your eye makeup look? Yes, you got it right; those eyebrows aren't on fleek  girl! Eye brows must be the first step in your eye makeup as it gives you a guideline when you are applying shades and liner on the eyes. First apply the brow pomade with the help of an eyebrow brush or pencil to fill in your brows. Then set with brow powder. Next step is to hold the eyebrows in place with the brow comb and spooley. Lastly lock in the hairs with brow gel … but how??
Let's see how it's done like a pro:
Brow Pomade
Eye Brow Pomade is a creamy; yet smudge proof formula that glides effortlessly to give a long lasting and more defined look to your brows. They are easy to use with an angled eye brow brush. The water resistant formula helps lock in the product and lasts all day long. For Asian skin tones, brown earthy shades look most natural; regardless of how dark your natural hair color is.
Beauty Hooked Approved product recommendation is Zhoosh Brownies, and to purchase, click HERE.


Eyebrow pencil

Eyebrow pencils are handy when you are on the go or running out of time. They are best suitable for beginners as they are easy to use and last all day long.
We recommend Maybelline Master Shape Brow Pencil. To purchase, click HERE.
Brow Powder
A soft powdery shade that matches your natural hair color can be used to fill in the brows. It is mostly used if the person has a good brow shape but just wants to define them a bit more. Eyebrow powder can also be used to set the brow pomade if it is not smudge proof. It comes with a small angled brush which provides easy application; therefore another great option for beginners.
For this we recommend Elf Eyebrow Kit. To purchase, click HERE.
Brow Gel
Brow gel can be in transparent or pigmented color in gel form which holds the eyebrows in place all day long. Furthermore, it tames any excessively long hair into shape and prevents it from getting out of place. A clear gel is recommended after eyebrow pencil or brow pomade. A pigmented gel is more suitable for eyebrows with minimal sparse areas as it give a neat look in a single go.
We recommend  Maybelline Brow Drama Eye Studio. To purchase, click HERE.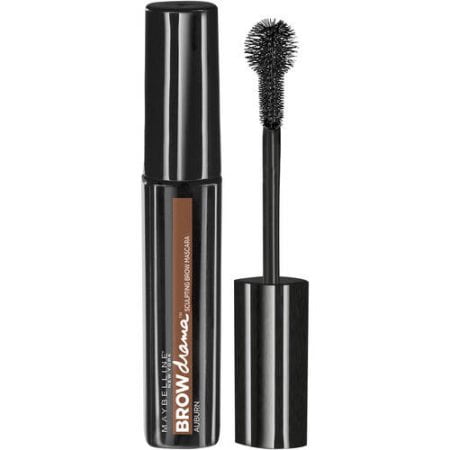 Eyebrow Brush, Spooley and Comb
Eyebrow brush is an angled brush that helps in precise application of brow pomade and brow powder. It is also an ideal brush to accentuate the eye look with a precise application of concealer around the eyebrows. Eyebrow spooley is a small wand that tames all the unruly brow hairs back into place. It also help to get rid of face setting powder from the eyebrows.
We recommend , Zhoosh E01 Dual-Ended Eyebrow Brush. To purchase, click HERE.
Eyebrow comb helps to achieve the trending volumized bushy eyebrow look. It also helps to blend in the previously applied brow pomade or pencil and prepares the eyebrows for gels. This comb can also be used to get rid of clumped eyelashes after mascara application.
We recommend, DMGM Eyebrow Brush/Lash comb, to purchase, click HERE.
Hope your eyebrow will always be on point now! Comment below and let us know your daily eyebrow routine.
Comments
comments