We all strive to become better versions of ourselves… in terms of morality, personality and mostly appearance… a majority of the time! It's insane how obsessed the world has become with their looks, when it's a fact, that what's inside counts way more than what's on the outside… However, having said this, appearance is important too, to a certain level…
At Beauty Hooked, we've got some ultimate tips on how you can improve your appearance, or hopefully gain some inspiration while reading this article.
Skin?
Firstly, the most important part of the fact is… "Do you look after your skin or not?"… Ditch those lazy girl habits and start taking care of your skin! Your skin will honestly thank you…
In order, to achieve that flawless-looking, healthy, and glowing skin, you need to ensure you care for it properly too! You should follow a proper CTM morning and night time routine if you don't, girl you need to build one pronto! With products that suit your skin type…
Read our full guide to building a flawless skincare routine here!
Makeup?
Secondly, whether you choose to rock the no-makeup makeup look, no makeup at all or a full face of makeup… all these choices are completely up to you! And, you shouldn't try and judge someone who you either does or doesn't wear makeup. It's a free world and we should all live peacefully side by side. You should try wearing makeup which suits your skin tone, and emphasizes your beauty rather than inflating it.
Read our full guide to makeup for Desi/ Asian skin tones here!
Hair?
Thirdly, you should embrace your hair, just the way it's made… if you have curly hair, you should apply some curling mousse to better emphasize your curls and provide more volume/ shine. If you have straight hair, you should make sure it's properly brushed. If you have wavy/ all over the place hair, then you should apply some texturizing spray to give it more shape…
Clothes?
Fourthly, clothes and accessories should be worn, which flatter your body type too! You should also wear colors which flatter your skin tone!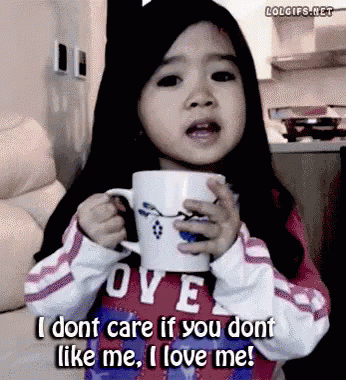 Lastly, Your confidence is your biggest asset, if you yourself believe you're beautiful from the inside and outside, no one can tell you otherwise…
Here is a video by our Pro-on-board Rabia Umar, attempting a 'Me but better' makeup look on herself, so click to watch it! Also, make sure you subscribe to our awesome YouTube channel HERE to watch all our previous takeovers!
Comment below and let us know which other topics YOU would like us to cover?
Comments
comments